ISALAN PUBLICATIONS
The Eyes Of Isalan

Welcome to The Eyes Of Isalan

This page features original artwork of Lenn Jensen. Lenn was born in 1966 in Vaughan, Ontario and began sketching while posted overseas in the Canadian Armed Forces. His work blends extraordinary detail with symbolism and beauty, yet it remains simple and leaves a lingering impression.

Lenn lives in Central Ontario with his wife, Maggie, and their three children, Steven, Hannah, and Olivia. Comments to Lenn on his work can be sent to isalan@live.ca.










The Eye Of Isalan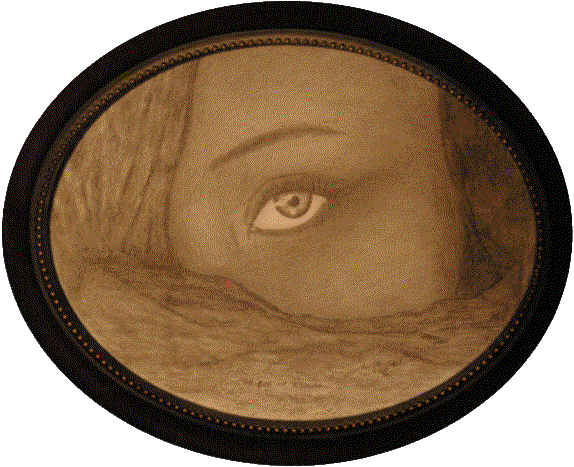 Done entirely in pencil, The Eye Of Isalan has a haunting beauty that invites the onlooker to explore the veiled mysteries within. In this, Lenn has captured the essential qualities of mystery, adventure, and romance that the stories of Sarah's life hold.





The Eye Of Isalan - Lenn Jensen, 2009




Izadi's Gaze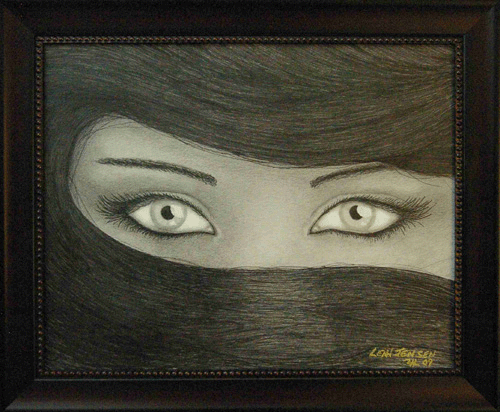 Done almost entirely in India Ink, Izadi's Gaze is a fine testament to Lenn's craft. In the original work, the eyes bewitch and bedazzle in a playful way, gently inviting the onlooker to gaze timelessly. At the same time, they hold a subtle hint of dangerous intrigue.





Izadi's Gaze - Lenn Jensen, 2009
Banafsheh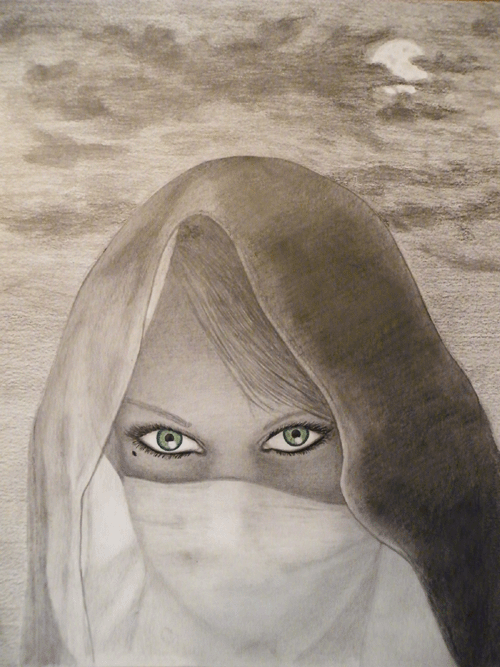 With Banafsheh, Lenn has captured the beauty and firey spirit of Serenia's northern bedouin. The intensity of her gaze cuts through Banafsheh's youthful innocence giving her a look that borders on the malevolent.





Banafsheh - Lenn Jensen, 2009